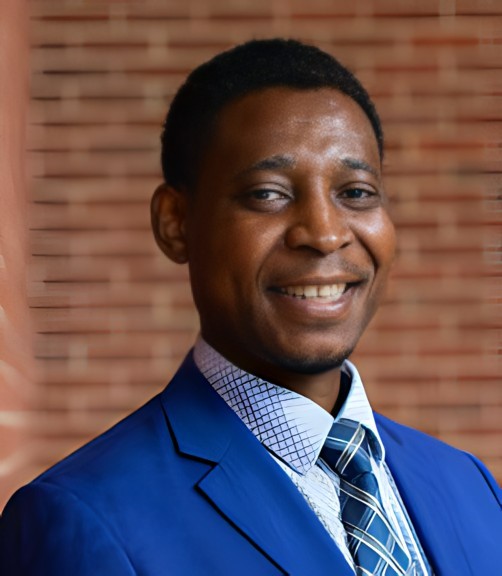 Alumni Spotlight: Zim Okoli
We look forward to sharing our latest Alumni Spotlight, which features Dr. Chizimuzo (Zim) Okoli, Professor, PhD, MPH, APRN, PMHNP-BC, NCTTP FAAN!
Dr. Okoli received his undergraduate degrees in nursing and philosophy from the University of Kentucky College of Nursing. He subsequently earned a Master of Science in Nursing (2002), a Master of Science in Public Health (2005), and a Doctor of Philosophy in Nursing (2005), all from UK.
In addition to being a professor at the UK College of Nursing, Dr. Okoli directs the Behavioral Health and Wellness Environments for Living and Learning (BHWELL). Outside of the College, he has a variety of leadership roles, including serving as the president of the American Psychiatric Nurses Association.
Here's what we learned during our talk with Dr. Okoli:
What is your current job(s), and what do you find most rewarding about your work?
I am currently a professor at the University of Kentucky College of Nursing. Through the UK CON's academic-practice partnership with Eastern State Hospital (a state psychiatric hospital), I also have an appointment as the Director of Behavioral Health Research and Evidence-Based Practice and the Director of Tobacco Treatment Services. The most rewarding part of my work is to see those I have the opportunity to mentor succeed in achieving their personal development goals and contributing meaningfully to their discipline.
What led you to a career in nursing?
I had initially planned a career in Medicine and was admitted to Medical School at one point. However, my mother, who is also a nurse, told me, "Zim, I think you would make a better nurse." So, I looked into nursing and followed my mother's advice. Mom always knows best!
What does it mean to you to be a UK College of Nursing alumnus?
Being a UK College of Nursing alumnus means that I have joined the ranks of so many who have gone before me to showcase the amazing opportunity we were given in obtaining some of the formal aspects of education from the University of Kentucky. Our program is renowned for quality education and for producing nurse scientists, practitioners, educators, and administrators who are leaders in their respective subspecialties.
What advice would you give to someone pursuing a career in nursing?
Nursing is not just a job; it is a calling. Anyone can learn to do the job, but it takes a special person to heed the calling.
What are one or two fun facts about yourself?
I love traveling and learning about new cultures. I also enjoy beach vacations. As the advisor to the Christian on Campus club at UK, I really enjoy spending time with students and support them physically, emotionally, and spiritually!
The UK College of Nursing values its graduates and wants to stay connected with nursing alumni! If you want to be featured in a spotlight, please email our Alumni Program Coordinator today at Brittany.Fiero@uky.edu.