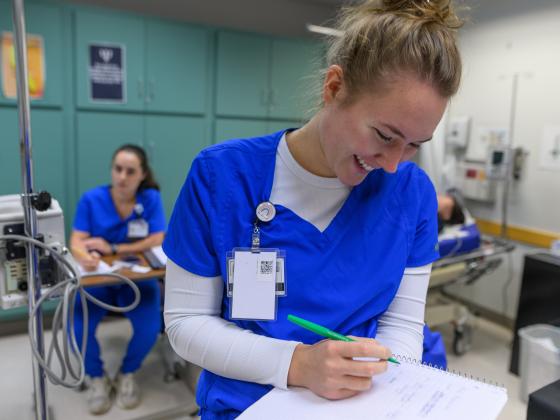 College of Nursing
Undergraduate Programs
of graduating BSN classes have job offers prior to graduation
Top 2%
of BSN programs in the nation
U.S. News & World Report
Plan a Visit
The College offers several virtual and in-person sessions with our recruiters and student ambassadors.  During these virtual events, you'll learn about the College of Nursing's program requirements and have the opportunity to directly ask questions.
Funding
​A variety of scholarships are available through the College, the University, and even outside private organizations and foundations. Apply today!
Go Global
The Office of Education Abroad offers a variety of programs for academic credit in the field of nursing. Many other Education Abroad programs may count as pre-requisite, cognate or global dynamic core requirements.